Our custom print program can increase your brand awareness for only pennies per piece. Up to 5 colors are possible on the containers and lids and preparation, plates, proofs and "slug-ins" are a one-time fee only.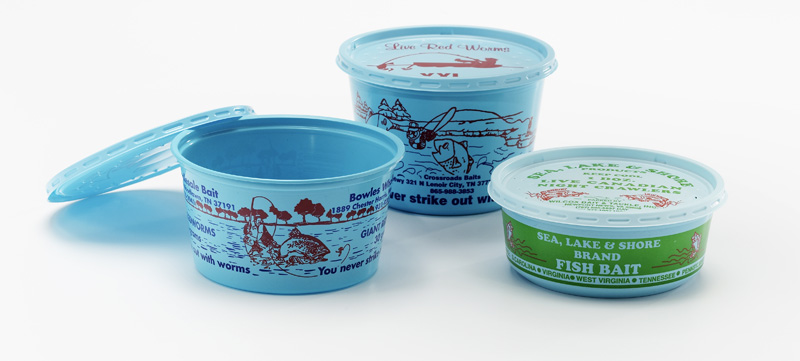 Custom print family (Water tone blue)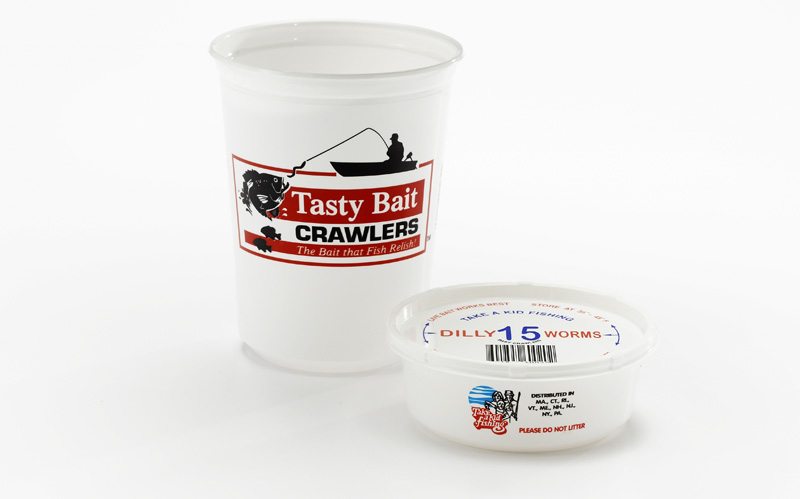 Custom print family (White)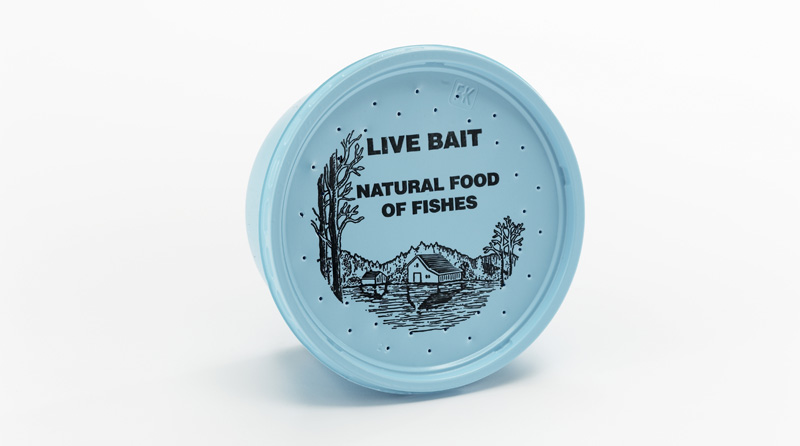 Stock printed lid "Live Bait"